Eagle, ID | NEW SINGLE: Tylrenzo - Twerkasour (Feat. Hakeem Prime)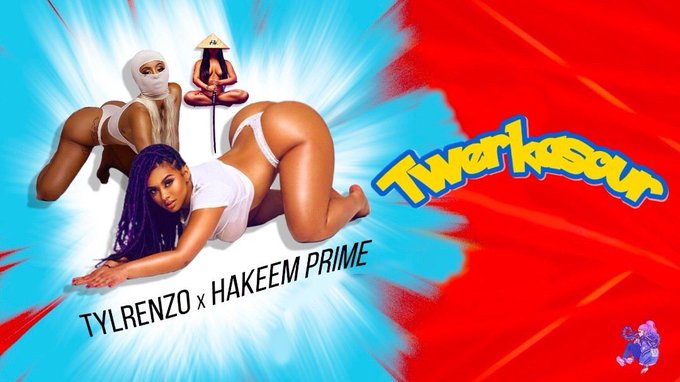 Ty & Hakeem Prime are back again with another song this time a track inspired by there upbringing. Twerkasour my be something you may think has bee talked about before. Not to be confused with Twerkulator by City Girls. Its actully a play on Pokemon the hit cartoon of the 90's and there many different creatures, that withstanded the test of time. "Now days ladies are twerking like there pokemon" Hakeem Prime said in a now deleted tweet. Twerkasour fits right in with a work out routine and gets you in the mood to burn some time off to your self



Listen to the full song below: do you know any artist this track has a open spot share this so they can get free promo












source https://www.purplesnakeera.com/2022/12/new-single-tylrenzo-twerkasour-feat.html
Hakeem Prime Releases Lyrics for his next single - Loosely (DeTOUR II)
A story of a man that can sense his world being brought to knew begins just before he is incarcerated for 15 months. He leaves behind a daughter and a future baby mama and as he is released he sheds light on a new found awareness. Produced By @iambair_beats
Hakeem Prime Posted on IG:
Loosely — was one of the most hardest songs to record. Not because of my lost but the new perception I had to bring to my awareness. Somewhere along my path I set self love aside. On my reconnection with my worth I see the forgiveness is not for anyone else it's for me

— 𝒫𝓇𝒾𝓂𝑒 🇨🇩 (@HakeemPrime) December 19, 2022
Full Lyrics Below:



source https://www.purplesnakeera.com/2022/12/hakeem-prime-releases-lyrics-for-his.html
​New Single: Ice Spice • Munch - Feelin You (Remix)
Ice Spice - Munch • Feeling U (Feat. Hakeem Prime)







go support the official release: https://ift.tt/XU4QIJe






source https://www.purplesnakeera.com/2022/09/new-single-ice-spice-munch-feelin-you.html
NEW MERCH: Hakeem Prime Exclusive hoodies
NEW LAUNCH ALSO FIND MORE ON YOUTUBE CHANNEKL
NEW SINGLE: Tylrenzo - Raise My Wealth ft Hakeem Prime
​
Today is Sunday Aug. 28th Tylreno of Boise, ID hits the end of summer up with Raise My Wealth with viral sensation Hakeem Prime. After listening to the track Ty easily showchases his lyrical skill with an effortless draw that makes you want more. Hakeem Breaks his silence since annoucing the delay of DeTOUR II. this single is here to stay. exclusive to soundcloud.








source https://www.purplesnakeera.com/2022/08/new-single-tylrenzo-raise-my-wealth-ft.html