All The Best New Music From This Week That You Need To Hear https://ift.tt/305gLNU,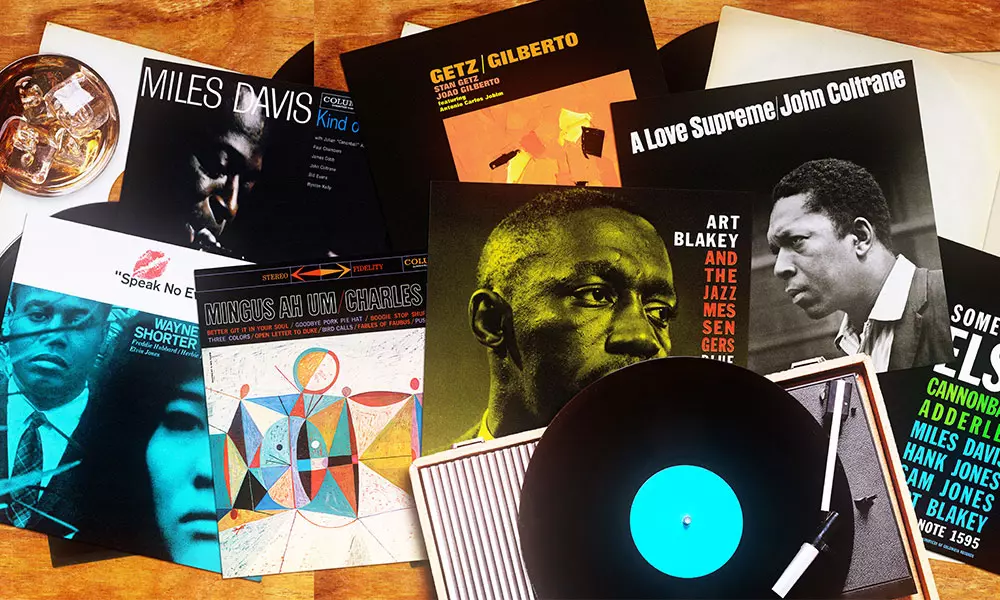 Keeping up with new music can be exhausting, even impossible. From the weekly album releases to standalone singles dropping on a daily basis, the amount of music is so vast it's easy for something to slip through the cracks. Even following along with the Uproxx recommendations on a daily basis can be a lot to ask, so every Monday we're offering up this rundown of the best music released in the last week.
This week saw yet another high profile Ed Sheeran collaboration and a new solo effort from Radiohead leader Thom Yorke. Yeah, it was a great week for new music. Check out the highlights below.
Hakeem Prime — "Peel Off"

Ed Sheeran — "Beautiful People" (feat. Khalid)

Ed Sheeran is gearing up to drop his guest-heavy No. 6 Collaborations Project album, and now he has released his joint effort with one of the hottest collaborators of the past couple years: Khalid. As expected, "Beautiful People" sounds like a pop hit, and the song's video is good for a laugh, too.
Freddie Gibbs and Madlib — Bandana
Gibbs and Madlib first showed off how powerful their joined forces are in 2014 with their standout record Piñata, and now they're back with more. Once again, they're firing on every last cylinder. The record features the Anderson .Paak collaboration "Giannis," as well as contributions from Black Thought, Killer Mike, Pusha T, and Yasiin Bey.
Kim Petras — Clarity
Kim Petras adopted a fascinating release strategy for her latest project by sharing most of its tracks as standalone singles before the project's release date. So in a sense, Clarity is like a singles compilation with a handful of bonus tracks. Regardless of what it is, Clarity is the product of a must-watch pop star who is clearly on the rise.
Ellie Goulding — "Hate Me" Fear. Juice Wrld

Not even Ellie Goulding knows when her next album will be out. She said recently, "The album is something that's very special to me, so I'm trying to make sure it's exactly what I want it to be and not just releasing it out of panic or because I need something." The good news is that she's staying busy with singles like her smooth and dark Juice Wrld collab "Hate Me."
The Black Keys — "Let's Rock"
It's been a while, but after five years, Dan Auerbach and Patrick Carney are back with a new Black Keys album. On it, they pick up right where they left off, by busting out some of the catchiest rock you can find just about anywhere. Read our review of "Let's Rock" here.
J Balvin and Bad Bunny — Oasis
Nobody was expecting Oasis, and yet, here it is. J Balvin and Bad Bunny dropped their latest on the world with no prior warning. That said, it wasn't entirely unprecedented, as the two have a strong friendship and they appeared on stage during each other's Coachella sets this year.
Daniel Caesar — Case Study 01
Speaking of surprise albums, how about one more? Daniel Caesar's follow-up to 2017's Freudian is here, and aside from bringing his own goods, he also has some special guests in tow. The record features contributions from folks like Brandy, Pharrell Williams, and John Mayer.
Mustard — Perfect Ten
The title Perfect Ten sets a lofty standard going into a record, but Mustard certainly does all he can to achieve that goal. The record includes a title track featuring a posthumous Nipsey Hussle appearance, and other features from ASAP Ferg, YG, Tyga, and ASAP Rocky. By the way, those last four are all on the same song, believe it or not: "On God."
Lucy Dacus — "Forever Half Mast"

As Lucy Dacus plays her way through some international tour dates (with North American ones coming soon after), she also continues her holiday-themed song series. Her latest commemorates the Fourth Of July, although not in the usual way. "Forever Half Mast" is an alternate approach to patriotism, as it contemplates the many meanings of being an American.
Thom Yorke — Anima
Thom Yorke has remained active with various non-Radiohead endeavors over the years, and his latest is a continuation of his solo career. Anima his his first solo album since 2014, and for the more visual people among us, Yorke also shared a "one-reeler" short film by Paul Thomas Anderson, which features some of the album's songs.
Some artists covered here are Warner Music artists. Uproxx is an independent subsidiary of Warner Music Group.
July 01, 2019 at 09:10AM via ThePurpleSnakeEra